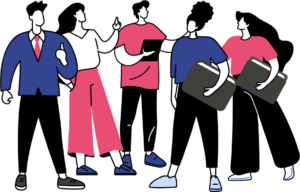 Change is difficult, and companies hesitate to make the step to work Agile. In the transition program, we focus on two groups. The first is the companies that didn't implement any Agile. The second group is the companies that already adopt agile but never made the complete transition.
Agile Academy Asia will appoint an Agile professional who will guide, advise, and coach transformations. After Agile Academy Asia provided a quick scan. Assess the current environment, situation, challenges, etc. The draft proposal/strategy for the Agile transformation will be presented. We always focus on starting the implementation in a pilot team, preferable the people we train in a Transformation Program. By inspecting and adapting, our Agile transformation lead will prepare a proposal for a complete transformation.

Agile work mostly applies best in complex work where more things are uncertain than certain. Within complex work, guidance and coaching are the two things you will need most. Agile Academy Asia helps companies in transforming into an agile minded company and focuses on creating an agile mindset and looking for best practices that work the best for your company. We provide services to guide company transformations with a Bootcamp program; here we use a pilot run to show how agile can work within your company's specific environment and how to implement it in your company for the long term. We have dedicated Agile coaches that guide these transitions to ensure the most suitable methods are used. We also provide a training program that fits the needs of the transformation contributes to the goal of the company.
Organizations often have difficulties in changing. This has multiple reasons. Changing into an Agile organization is therefore often seen as troublesome or even impossible. But what you see most is the fear of the unknown. An Agile professionals has an essential role in this. An Agile professionals is the key to success.

WHAT CAN YOU EXPECT FROM AN AGILE PROFESSIONAL?
Agile is collaboration. Work more efficiently as a team. Agile knows different frameworks that can help you, like Scrum, Kanban, Lean. The framework allows us to set goals and shows us the importance of rituals. There are many tools you can integrate that will help. Still, a successful transformation needs guidance.
Companies often deal with legacy, the organization has its own culture, and you see hierarchies. Fear and old habits are the biggest obstacle for Agile. As a company, you first need to understand the reason why change is necessary. What are the challenges? Most companies see the need for change but have the most problems with fear and the unknown. The job of an agile professionals is to make these things visible. Removing impediments and, at the same time, increase flexibility and collaborations creates a high adoption from an organization or team. In this way, you can change from high performing individuals to high performing teams.
Changing from an organization focused on individuals to an organization focusing on reaching goals as a collective is a challenge cause we are used to focus on individuals. Another natural human behavior, when they are being told to change, is often defensive. Why do I need to change? Are you saying I am doing my job wrong? change might feel like it's being forced. An essential role of the Agile professionals is finding out the resistance and finding out whether the opposition is justified. Resistance has a lot of value cause it represents company culture, but also it shows loyalty. It's up to the agile coach to adopt this information and transform it into opportunities.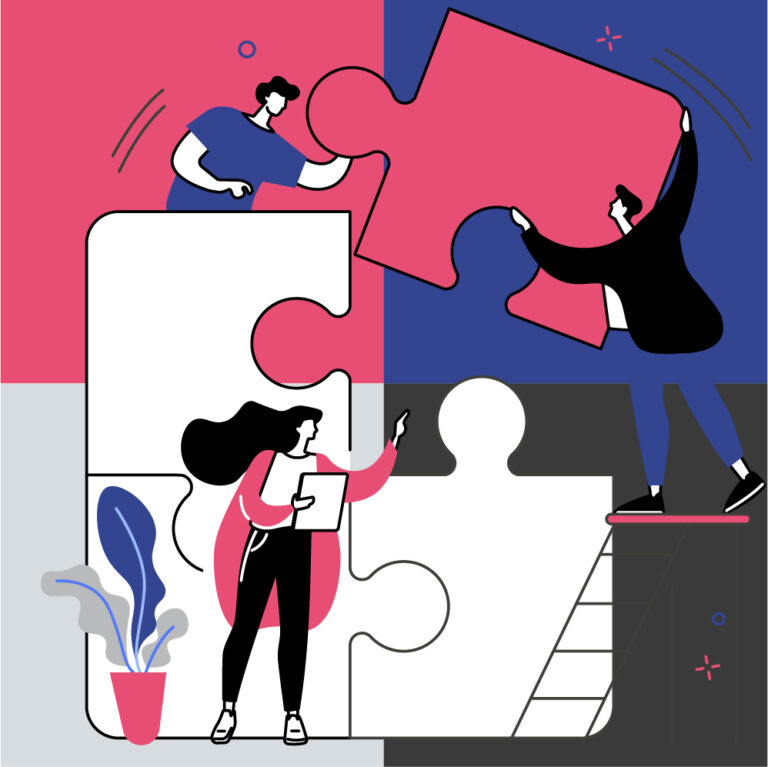 Self-organizing teams are not something that grows overnight. Compared with working traditionally, there is much more responsibility within teams when you work Agile.
You want the team to be responsible for all decisions. The agile coach helps teams and team members to understand the responsibility and to act on it. Maturing a team asks a lot of coaching, on a team level and an individual level. The agile coach has a facilitating role cause, of course, as a self-organizing team, you are also responsible for these kinds of changes.

These are just a brief overview of the tasks of an Agile coach. They will also help change as a whole company, expectation management, integration strategy, company and team goals. An Agile coach makes a transformation successful. Because Agile is a continually changing process, Agile knows the role of Agile coach that will guide the organization and teams with the Agile mindset to make sure the goals are being achieved.
Our Agile professionals help our clients become agile-minded companies that can accelerate quickly and respond to market developments. The impact of Agile working will increase if Agile is scaled in the entire organization. This change is not a one-day matter. The Agile professionals of Agile Academy Asia have generated an excellent experiences based approach in large transitions.
Hire one of our consultants for your organization.