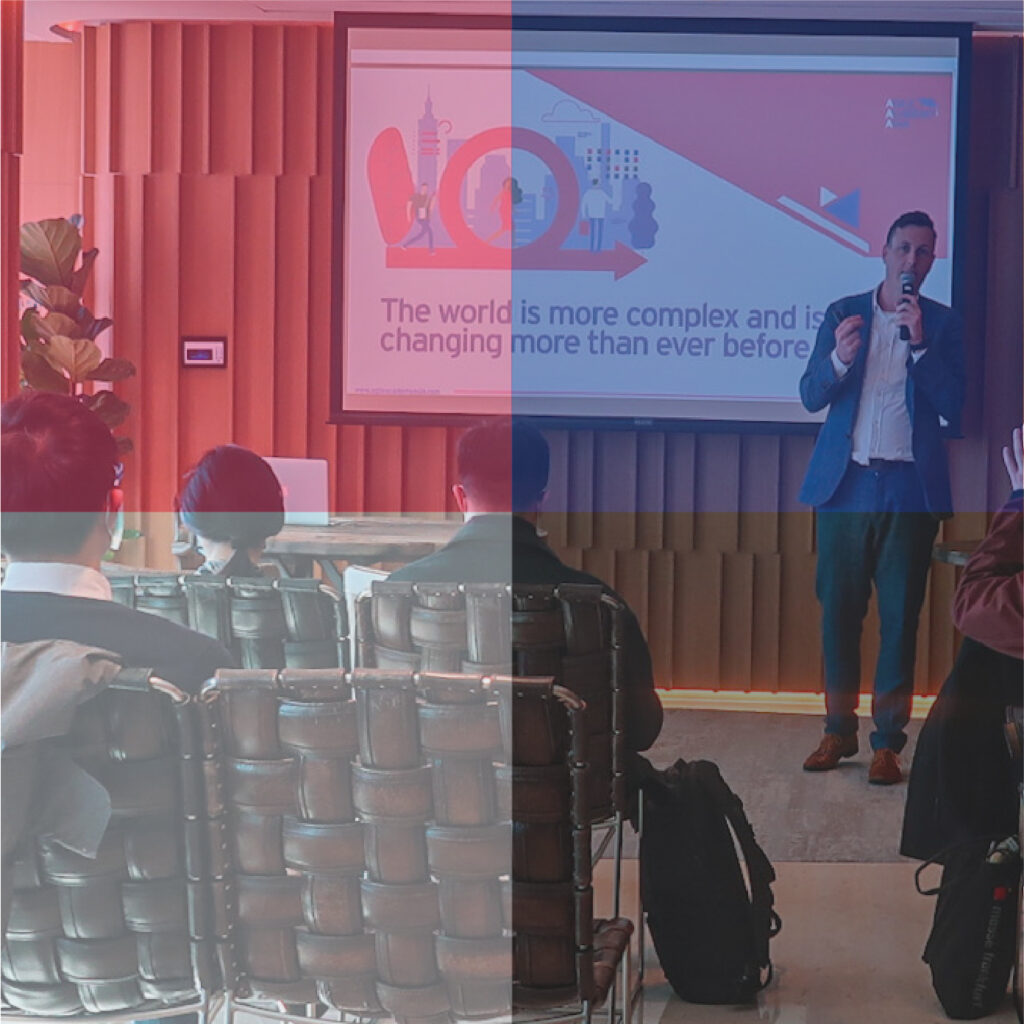 We want to create Agile awareness, support companies transition to Agile, and train local talents to become Agile professionals. Agile Academy Asia has a lot of experience and expertise that is available and ready to be deployed.
Agile Academy Asia is a platform specialized in working Agile. It can vary from Scrum Master consultancy to guiding large company Agile transformations. Agile Academy Asia is an education platform from The Business Connect focussing on developing Agile professionals in any role within your organization.
Many of our training and workshops are being done by Professional Agile trainers that are certified. Some of the training we give are being provided with an official certificate for the candidates. This is a worldwide, well-known, and respected certificate.